Udemy with memes, podcast discovery, virtual worlds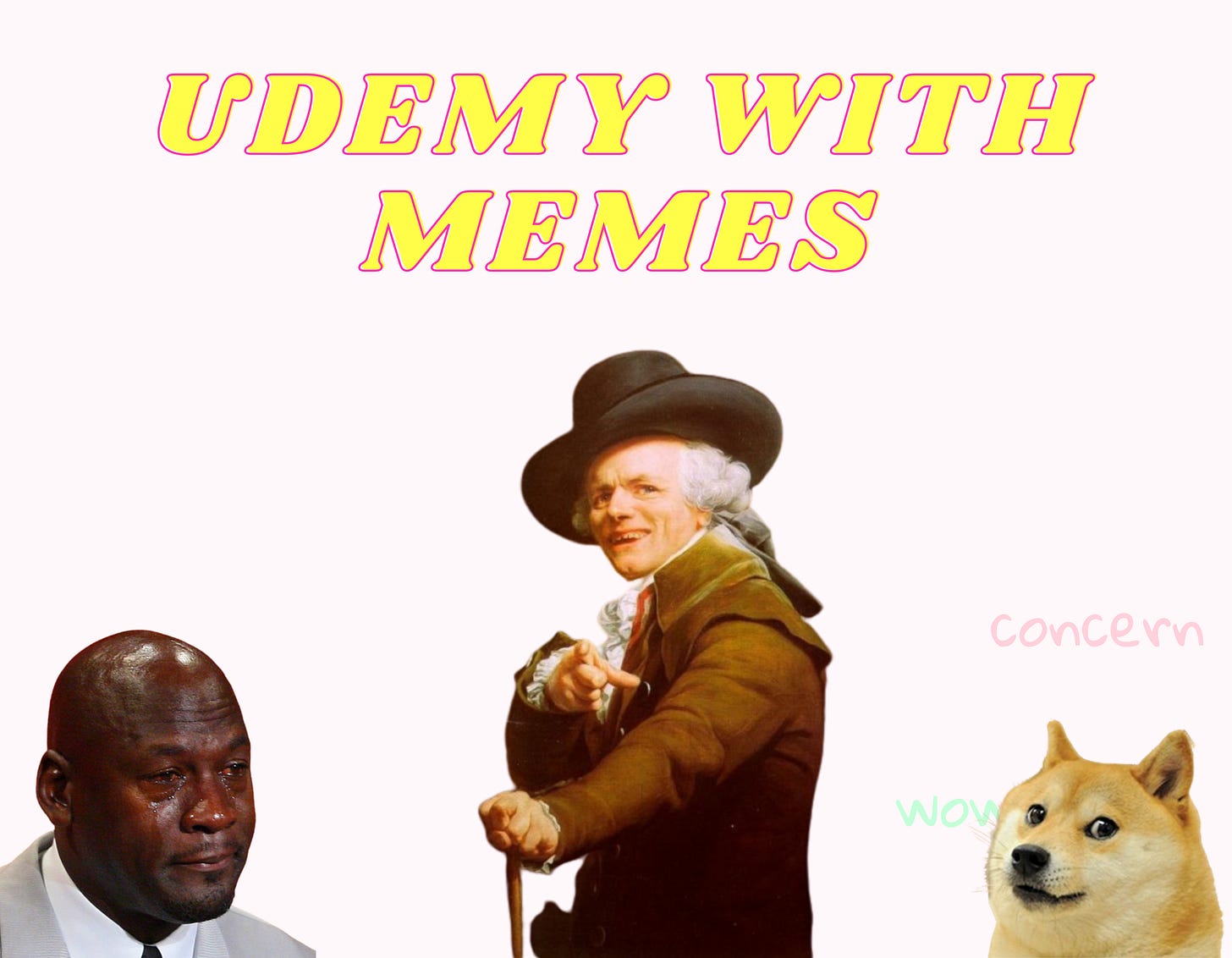 The community is up and running. The first 50 folks jumped into the conversation, with some great connections made in the process.
Heston, Shreyas, and Jeff riffed on building remote IT environments

Q, Omar, and Matt jammed on modernizing the trade school

Michelle and Elliot talked about the "Tempest for Gambling" RFS from a couple of weeks ago
Some interesting startups and requests for startups shared as well. Thanks to everyone who joined and applied, and please let us know how we can improve.
We'll be adding people bit by bit, prioritizing those that shared thoughtful submissions in the application, have been active in responding to prior editions, and have helped us grow the newsletter by sharing. Our hope is that we build a vibrant, inquisitive, and inclusive crew in the process.
If you're interested in joining, we'd love to see your application.

Thanks also to Leland, Earl, Justin, Angela, Marcel, Nawaz, and others for hitting us up in response to the last issue. Coverwallet and Embroker were offered as potential solutions for Leif's RFS for "Business Insurance in a box," while Florian was proferred as a product touching on the "Lambda School for Everything Else" concept. Really interesting, and much appreciated.
There are few individuals more synonymous with entrepreneurship than Thomas Edison. Here's what he said about invention:
To invent, you need a good imagination and a pile of junk.
Now, onto to the ideas themselves. Lightly edited by us for the sake of clarity.
---
New listens
Podcast search and discover
It would be great to have a way to blur the lines between audio and text content to improve search and discovery. Most podcasts have a title and sometimes a paragraph on what the episode is about. We trust a handful of podcasts, but we're typically going in blind which isn't always preferred. It'd be interesting if podcasts had automatically generated notes that could be annotated by listeners, searched for by prospective listeners, timestamped for playback, and so on. Right now, the lines between audio and text mean you can't have the best of both, but ideally we get to a point where we have the flexibility of audio listening with the searchability/annotation capabilities of text.
— Nandu Anilal, Investor at Canaan
Memories in the cloud
A treasured home for digital keepsakes
When someone dies, their memories often die with them. Quarantine has gotten me thinking about how little time we have with our loved ones and how precious those moments are. I've been talking with some of the elderly people in my life about their memories and recording them on my phone, but I haven't found a home for that audio, photos taken over the years, videos, and so. I would love to find a startup that provides a home for those memories and allows for sharing and linking to other family members so that we can create full digital records of the lives of the people we love.
— Tom Guthrie, Investor at Rucker Park and Editor at Onejob
Rebuilding place
New methods of bringing IRL socialization online
I'm interested in finding companies that are building tools, products, and/or services that allow people who are not in the same physical space to build an intimate relationship. Catalyzed by COVID-19 tailwinds, companies are onboarding new employees in an entirely digital process, while friends and families have halted travel plans to reunite in person. I'm looking for solutions that go past video conferencing, but rather truly replicate in-person interactions between those you are closest with or new acquaintances you met but would like to get to know. Much of the technology we interact with on a day-to-day basis - from our financial tools to entertainment channels - are increasingly geo-agnostic; I believe there is an opportunity for relationship-building to be enabled in a similar vein.
— Michelle Kwon, Investor at M13
Meme School
Learning stuff is HARD but memes make everything EASY AND GOOD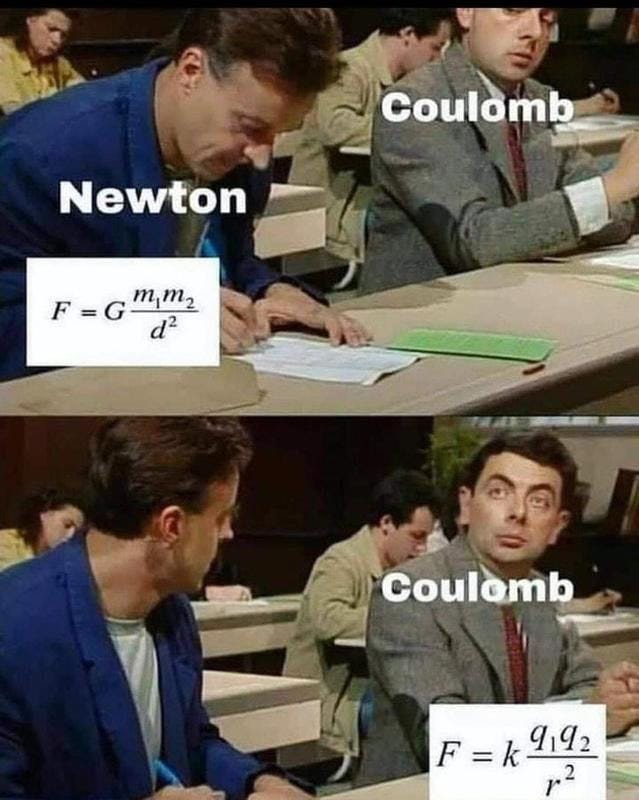 Whether it's remembering equations or keeping track of who conquered Constantinople, why do we have to learn only from blobs of text and linear video? Memes are the internet's native vessel for ideas and shared experiences, and with so much learning now happening online, let's apply it to education! I'd love to see a marketplace for study material driven by original, nutritious memes.
— Jonathan Libov, Product at Bloomberg
Ro for gastrointestinal issues
DTC stomach care
I have spent many a foul night sitting on my couch, drinking bottles of water and bingeing on Tums, all in the hopes of mitigating a devilish case of heartburn. That is a complaint common in the US, where 60MM suffer from the fiendish feeling each month. While over-the-counter remedies can be relatively effective, they only palliate chronic cases which may require stiffer doses of medications. Just as importantly, pharmaceutical solutions provide no care guidance. Behavioral changes can be effective at treating GERD, a service that could be bundled into an app. Finally, virtual visits could be arranged with remote doctors to discuss more serious care, including non-surgical interventions, and pH testing. While the real difficulty for insurgents is competition (Ro's excellence means they may become "Ro for gastro" themselves), the depth and variance of care may require deep focus. A company that made that their specialty could have legs.
— Mario Gabriele, Investor at Charge and Editor of The Generalist
Bridging design and development
Better hand-offs
Modern product organizations now resource full-fledged design teams, but many times, design and engineering maintain siloed workflows. This leads to a "last-mile" handoff problem of getting high-fidelity designs actualized in production code. There have been various attempts to solve this over the years, such as Zeplin and more recently, Plasmic. These solutions put the tools in designers' hands without much input from engineering. I'd like to see something that tightens the loop a bit -- give developers ways to share their pre-built components, APIs, and workflows with design to use as building blocks. Storybook is a project worth checking out.
— Aashay Sanghvi, Investor at Haystack
AWS for going global
All-in-one platform for internationalization
Companies are increasingly global in their ambition. The tooling has yet to catch up. I'd like to see a platform that helps businesses internationalize and localize. That could bundle legal entity creation, bank account initiation, contracting, global payroll solutions, hiring, local vendor discovery, office space discovery, and actual translation. Though there are point solutions that solve many of these needs, I visualize a slick dashboard that allows companies to go end-to-end in addressing a new market. While the dream would be to make this as close to a SaaS product as possible, the reality is that for the medium-term at least, this would probably be driven by services and partnerships. That might result in thin-margins, but if you're able to build technology around processes as they mature, the opportunity could be big.
— Anonymous
A marketplace for digital twins
Enabling engineering-as-a-service
Algorithms and digital twins are essential in the design of complex projects and physical products. Lots of these algorithms and the resulting work gets siloed in organizations and projects. I think there's an opportunity for a product that allows engineers to build, buy, and trade their algorithms and digital twins. There's a lot of redundant work done at the moment. This would decentralize product development and design.
— Jon Hale, Investor at Mott Mac Ventures
Google Maps for financial freedom
Charting better banking pathways
For all the financial apps available, I think there's room for a more automated, intelligent process. I imagine something that leverages Plaid to assess the entirety of assets and liabilities (investments, savings, loans, credit debts), and takes automated action on your behalf, all to improve your financial health. Consumers wouldn't have to worry about which debt should be paid off first, or how much is needed to save for a certain goal: you're given a clear direction, a path, with alternatives available. Beyond that, the product could help with proactive refinancing, and maybe even suggest jobs that could help meet financial goals, especially leading up to retirement.
As part of an initial launch, I'd leverage personalized onboarding à la Superhuman to let consumers know there's a real person on the other side of the screen, ready to answer questions. While we might not see it in tech circles as much, there's still a huge reliance on bank tellers and physical branches. This could bring that human touch while leveraging the power of technology.
— Anonymous
Jupyter for business
A productivity supra-layer
Running a team today involves coordinating colleagues across a combination of docs, dashboards, spreadsheets, presentations, and more. While individual tools are often excellent, they're static and siloed. The result is a disjointed process. What's needed is an orchestration layer that sits on top of these tools, something that's dynamic, deeply integrated, and flexible. A one-stop solution to create and manage — essentially, a Jupyter notebook for business with an accessible query language and clean presentation.
— Chris Yin, Investor at Scale Venture Partners
Thank you for reading. If you have someone you'd like to hear an idea from, let us know. We'll do our best to get them into the mix. We'd love to hear your ideas, too.
---
Onwards :)
We're up to 1258 members while keeping the open rate comfortably above 50%. Great stuff! It's been a lot of fun to build this with you all. If you've been enjoying the ride, we'd really appreciate your help in sharing RFS with your crew. You can hit the button below, or forward this email. Thanks!